Epic X Diode Laser
Delight Your Patients, Faster
The complete diode laser for the whole dental team!
View Brochure & Clinical Indications Video Overview Clinical Videos Find a Laser Workshop

The Ultimate in Reliable, Effective Diode Lasers
Epic X, an industry best-seller, is our most up-to-date and enhanced everyday diode laser. The system features new software technology and a new cordless foot pedal, among other notable innovations. With quick surgical capabilities, numerous hygiene procedures, plus modes for Pain Therapy and Whitening, Epic X is a highly versatile, productive instrument that enables you to delight your patients faster.
---
"The EPIC 940nm Diode is anti-inflammatory, analgesic, anti-bacterial, haemostatic, and promotes good quality healing. It offers many clinical applications other than just surgery. Every dentist should have one, every day!"
Dr Mark Cronshaw, UK.
B.Sc(Hons) BDS LDS RCS (Eng), MFHom (Dent) M.Sc FWCLI FIADFEFHom (Dent) M.Sc FWCLI FIADFE
WEBINAR:
Phototherapy & Lasers: Infection & Inflammation
---
What Patients Can Expect
The 940nm wavelength efficiency backed with laser education from global leaders in laser dentistry and medicine, technical back-up, and marketing support from a team with passion.
MASTERSHIP Lasers in Dentistry Post-Graduate Diploma Course
Cape Town, South Africa

What's so Epic about the Epic?
This soft tissue diode laser provides an advanced, highly effective and gentle experience with regard to oral soft tissue surgery, periodontal treatment, endodontic disinfection as well as laser pain therapy, and laser teeth whitening cut down to 30 minutes with less chance of any sensitivity.
The charm of soft tissue lasers in dentistry ranges from treatment of oral ulcers and gum diseases to removal of tongue ties; depigmentation of gums to smile designing; reduction of gummy smiles, to deep penetrating, far-reaching laser disinfection of root canals and perio pockets. This laser seals blood vessels to achieve haemostasis, seals lymphatic vessels and decreases post surgical swelling - to name a few…
Did you know? BIOLASE were not confident in their original 810nm wavelength diode laser, therefore tasked clinicians to blindly evaluate various standard wavelengths as to which performs better (in terms of cutting, coagulation, least patient sensitivity, most comfortable to use...). Consensus revealed 940nm as the highest rated performing wavelength. This prompted a study and comparison of absorption peaks in the different wavelengths which proved why 940nm was rated highest. We now know why it "cuts" better at lower power and with less heat. Its absorption in the target tissue of Hemoglobin and Oxyhemoglobin is the fastest, and so minimises the risk of thermal damage. See graph below.
The 940 nm wavelength's absorption factors appear to be mostly in the 'sweet spot' making it an excellent all-round laser.
Further studies show the 940nm wavelength to also be the most effective wavelength for endo disinfection.
Learn More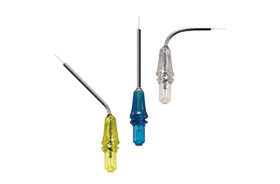 Surgery, Whitening & Pain Relief
All at Your Fingertips
Portable for easy transport (no more cords)
Intuitive procedure based Interface
Fastest in-office whitening treatment
ComfortPulse™ technology to limit heat production
TMJ and pain relief – Exclusive to Epic X
Pre-initiated tips for maximum performance with minimum chair time – Exclusive to Epic X
Peace of mind, knowing you're covered with a replacement Epic X within 48 hours whilst yours undergoes service – Exclusive to Epic X
Start & Finish Laser Surgeries Faster

Choose from standard diode laser tips or our exclusive pre-initiated tips to begin laser therapy faster than ever.
Create Bright Smiles, Faster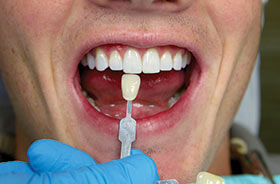 Epic X offers the fastest in-office whitening procedure available today. Faster than ever, with dramatic shade change in 20 minutes of chair time and of course with the assistance of laser, less to no sensitivity. Learn More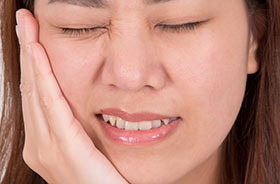 Provide Pain Relief, Faster
Epic X is cleared for temporary relief of minor pain, including pain associated with TMJ or other thermomandibular disorders.
Popular Epic Clinical Indications:
Gingivectomy
Frenectomy
Operculectomy
Depigmentation
Excision for Biopsy
Cold Sores, Aphthous Ulcers, Haemangioma
Implant Exposure
Crown Lengthening
Troughing
Endodontic Disinfection
Gummy Smile (Lip Repositioning)
Orthodontic Tooth Exposure
Desensitising
Pulpotomy
Perio Pockets & Debridement
TMJ & Pain Relief
Remove Oral Growths 'Tags' / papillomas and 'growths' / fibromas
Dry Sockets
Laser Anaesthesia
Coagulation (NB Extraction Sites)
Teeth Whitening - Faster and virtually pain free
Orthodontics (Tooth Exposure, Relieves bracket pain & Accelerates tooth movement)
Biostimulation (Low Level Laser Therapy for accelerated post-operative healing; reducing swelling & preventing/reducing infection)
Have you experienced any of the following with your current diode laser or electrosurge?
Standard Diode Laser

X

Electrosurge:
X

Cuts too slow
Snagging and dragging
Lack of portability
Unable to perform pain therapy
Lack of support and service
Cumbersome interface
Limited or no procedure- based presets

Unable to work around metal
Having to ground your patient
Lack of tissue predictability
Fear associated with the use of the device
Excessive tissue charring
Hygienist? Check out the new Epic H for Hygienists
Technical Specifications
Dimension
5.7 in (W) x 4.4 in (H) x 6.5 in (L)
(14.5 cm x 11.2 cm x 16.5 cm)
Operating Voltage
100V – 240V at 1.5A
Frequency
50/60 Hz
Main Control
Power Switch
Remote Interruption
Remote Interlock
Disable Control
Emergency Stop Button
DC Power Supply Module
12V DC, 5A
Laser Classification
Class IV (4)
Medium
InGaAsP Semi-conductor diode
Wavelength
940nm ± 10nm
Power Modes
Continuous, Pulse Modulation
Peak Power
10W
Fiber Tip Diameter
200µm, 300 µm, 400µm
Pulse Duration
0.01ms – 20ms
Pulse Interval
0.01ms – 20ms
Pulse Repetition Rate
Up to 20kHz (for reference)
NOHD
4.77 meters
Beam Divergence
8-22 degrees per side angle
Standard Fiber Cable Length
5 feet (1.524 meters)
Or email us: info@scivisionmedical.com
See contact page for your nearest SciVision office